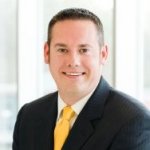 Brad Tippett
203.221.2661
btippett@gcfinservices.com
Online contact form
191 POST RD W WESTPORT, CT 06880
NMLS ID #996877
G.C. Financial Services, LLC is located in Westport, CT. We are licensed as a mortgage broker, not to be confused with a mortgage banker or lender.
As a broker, we are able to effectively "research & shop" the marketplace to provide our clients with the lowest interest rates & best programs available.
Benefits of a Broker
Why use a mortgage broker?

Mortgage brokers literally have dozens and dozens of financial products to offer their clients. Unlike most banks, who only offer a handful of mortgage solutions, we have affiliations with a variety of mortgage lenders, all of whom offer a multitude of programs & financing for specific needs. Brokers pride themselves on their vast knowledge of mortgage products & availability of these products to the general public. Brokers are licensed by the Department of Banking.
A broker is able to source a wide range of mortgage deals on your behalf, and relay solutions that offer the best value in terms of interest rates and monthly repayments. Using a mortgage broker is a great way to get an affordable mortgage that is tailored to meet your needs and circumstances. It is also an excellent solution to obtaining a mortgage without having to put in the hard work and time that you would have to otherwise without the assistance of a professional broker.
We don't take a "cookie cutter" approach. We research the lender marketplace to find the right product that fits your unique situation. We work for you, not the bank.